Instant Gratification or Slow-Burn Anticipation?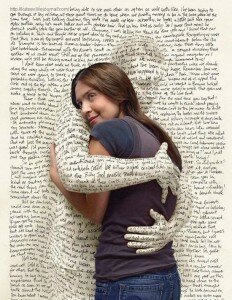 Ask anybody who knows me how I react in front of a dessert tray and you'll know which one I prefer. I love dessert and I love it now. Banoffee pie, lemon cheesecake or ice cream, whichever flavour. Yum. I think of reading books in much the same way as eating dessert—something I can never get enough of. When I find a novel I like, I want to devour it immediately, let its characters and setting flavour my imagination and transport me to another world. Time was when I lived in a large city and could walk into a high street book shop and take my pick of stories on offer. Not so easy when you're in a remote area of Scotland, so when I looked out the window and saw a bunch of sheep I knew it was time to buy a Kindle. Sure, I could order books online, but I had to wait for them to arrive – sometimes for more than three days. My ice-cream would melt! Like I said, I'm unapologetically into instant gratification.
Still, I resisted buying a Kindle. For me one of the joys of reading is holding a book in my hand and turning the pages. The smell, the colour, and the heaviness of bound paper give me a little buzz every time I read. And there's nothing as enjoyable and practical as reading a new novel on summer holiday. If the sun gets too hot and I need a siesta, it comes in handy for protecting my face—not something I can do with a Kindle.
In spite of the e-reader's weaknesses in the sunscreen department, I took the plunge and forked out for a Kindle. Suddenly I didn't have to check the tracking feature on my 'Accounts' page, or wait for the postman to know when I'd be reading my much anticipated books. In less than sixty seconds I could leap into the next instalment in a series or start something entirely new. Chocolate éclair paradise. Of course I still love reading paperbacks, just as I still lust after that dessert tray. But now, having my pick of what's on offer is only a click away.
What about you? Do you prefer reading books with an e-reader or holding a paperback in your hand? Or, like me, do you enjoy both? Leave me a comment and your details for a chance to win my debut e-novel from Carina Press, Hate To Love You.
Winner to be announced on my blog on June 16th.

Add Comment